Oct 2021: Why Language Transformer Models Will Transform the Insights Industry
Register
Date and Time
Thu, Oct 21, 2021
11:30 am - 1:30 pm PST
Location
Ivar's Salmon House
401 NE Northlake Way
Seattle Washington 98105
Back to all events
Oct 2021: Why Language Transformer Models Will Transform the Insights Industry
"We are now at the point where technology is changing the way insights are delivered. In particular, there is a new class of models that are being developed that are capable of transforming data into insights. These models are not statistical models, nor are they expert models, and they are not domain models. The term 'transformer' has been coined to describe these models."
The above paragraph was not written by a human but by an AI system in response to my statement "Why Language Transformer Models Will Transform the Insights Industry." In this presentation we will explore the impact of these state-of-the art AI models and the opportunities and threats they bring with them.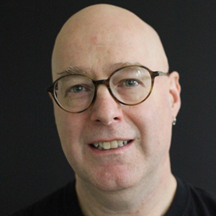 Chris Robson, Principal, Deckchair Data
As a researcher, technologist and data scientist, Chris has never been more excited to be part of the insights industry. He's a firm believer in the value of insights and solid decision making. As co-founder and chief scientist at Deckchair Data Chris strives to bring the best of modern analytics and research techniques to our Insights clients. Prior to Deckchair he was Chief Innovation Officer and Head of Research Science at ORC International (now Engine Insights). Before that he ran his own analytics company, was VP Engineering for a web analytics start up, managed software teams of 100+ at HP and even designed Radar systems. Bottom line is that he's a total geek and never happier than when elbow-deep in data.
*If you are a PSRF member, please log in to access the member rate.
Register For Event
Oops! We could not locate your form.
More Upcoming Events
Using AI to Reimagine Customer Conversations at Scale
401 NE Northlake Way
,
Seattle
Washington
98105
|
Kristin Luck: Humanizing Market Research in the age of Artificial Intelligence
401 NE Northlake Way
,
Seattle
Washington
98105
|