Expert Panel: Online Qualitative Research
Register
Date and Time
Thu, Sep 16, 2021
11:30 am - 1:00 pm PST
Location
Ivar's Salmon House
401 NE Northlake Way
Seattle Washington 98105
Free Parking
Back to all events
Expert Panel: Online Qualitative Research
Summary
We kick off our new 2021-2022 season with an amazing panel of qualitative researchers. These researchers will share their experience conducting online qualitative research including lessons learned, tools used and new approaches to gathering qualitative feedback.
Join us to learn
How Covid has changed the way organizations are gathering qualitative feedback
Best practices learned as organizations continue with or move to conducting online qual
Tools used to conduct online qualitative research – online focus groups, communities, in-depth interviews
Pros and cons of various tools including valued features
Other tools/technology being used to gather online qual – Miro, Mural, dScout
Come join us for our first luncheon of the year (and first in-person event in 18 months)!
We look forward to seeing you on Thursday, September 16th at 11:30am.
The panel will be moderated by Nancy Hardwick, Hardwick Research.
Our expert panel members include
Shannon Adams, Facebook
Shannon is a Qualitative UX Researcher at Facebook, focused on privacy issues at enterprise scale. Since starting out as a new grad with a Sociology degree in Australia – she has practiced and developed her qualitative skills in diverse contexts: from anthropological fieldwork in Indonesia to managing global research projects for Tech sector clients while at Ipsos. After 20+ years in the field, Shannon continues to enjoy tackling difficult questions, learning, and sharing with others in the research community.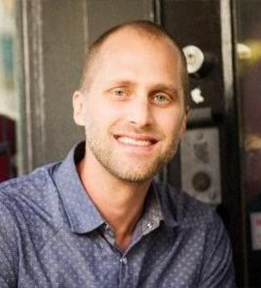 Kale Lepak, T-Mobile
Kale is part of the consumer insights team at T-Mobile, leading research for IoT innovation and product strategy. His career includes both vendor and client-side roles and international stints in the UK and South Africa. As a wannabe generalist, he is inspired by meeting and learning from people with different backgrounds and expertise.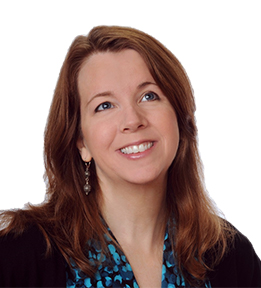 Janice Anderson, Escalent
Janice is energized by helping customers be heard in a meaningful way by companies that earnestly want to deliver great solutions. For over 20 years, she has worked with major brands to build stronger product roadmaps, customer relationships, and brand loyalty. Her time in-house at American Family Insurance and Microsoft made her keenly aware of the importance of having a close partnership between vendor and client. For the last 15 years, she has partnered with Microsoft, Google, Facebook, Intel, HP and other brands, who rely on her to connect with technical audiences such as software architects, coders and data scientists. Janice can usually be found in her home office overlooking a mountain-fed river, about an hour from Seattle. When not working, she and her dog Winston can be found outside endlessly exploring the riverfront.
This Luncheon is Sponsored by M Agency
At M Agency we craft inspired brand experiences that connect organizations with their unique purpose — we call this meaningful marketing.
By understanding how the human brain drives decision-making, we help organizations uncover and tell their authentic story — what we like to call their 'M'.
Visit https://whatisyourm.com to learn more about M Agency's services in Branding, Creative Production, Growth Marketing, Technology, User Experience and more.
*If you are a PSRF member, please log in to access the member rate.
Register For Event
More Upcoming Events
PSRF Holiday Party – Jingle & Mingle
2960 4th Ave S Suite 114
,
Seattle
Washington
98134
|
In Their Own Words: why open-ended feedback matters and how to manage it effectively
401 NE Northlake Way
,
Seattle
Washington
98105
|
Expedia Group today has a global Customer Experience program covering 10+ Expedia Group brands, five product lines (hotels, flights, car, cruises and activities), and capturing feedback across 30+ geographies. Feedback received through surveys, reviews, chats etc. includes millions of unstructured data (open-ended verbatims) that need to be transformed into actionable insights. This presentation will share some of the best practices to adapt when it comes to organizing, structuring and reporting your customers' open-ended feedback including such topics as change management, governance, process implementation etc.