Back to all events
Summer Social at Lauren Ashton Cellars – Sponsored by Stravito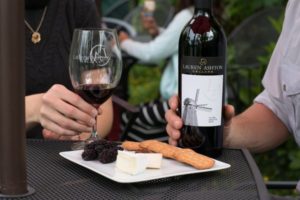 Join us on August 30th from 6pm – 9pm for delicious wine, tasty appetizers and amazing company at Lauren Ashton Cellars in Woodinville! Lauren Ashton Cellars is located in Woodinville's Hollywood District. Their beautiful garden patio is a perfect spot to enjoy the warmth of August evenings. We hope to see you there!

*If you are a PSRF member, please log in to access the member rate.
Register For Event
Sorry, we have reached capacity for our event registrations! Walk-ins are welcome and can pop in as capacity allows - see you there.
More Upcoming Events
Using AI to Reimagine Customer Conversations at Scale
401 NE Northlake Way
,
Seattle
Washington
98105
|
Kristin Luck: Humanizing Market Research in the age of Artificial Intelligence
401 NE Northlake Way
,
Seattle
Washington
98105
|